Jenny and her husband, Dennis, are committed to giving back to the communities in India and Nepal that make an invaluable contribution to their business. They believe in creating respect for the weavers, as although handmade rugs are true works of art, weaving is still viewed as a low status job. Through a hands-on approach that listens to the needs of the people they help, Jenny Jones Rugs continues to support the weaving communities and is involved in a number of programs in both India and Nepal.
Covid-19: support the weavers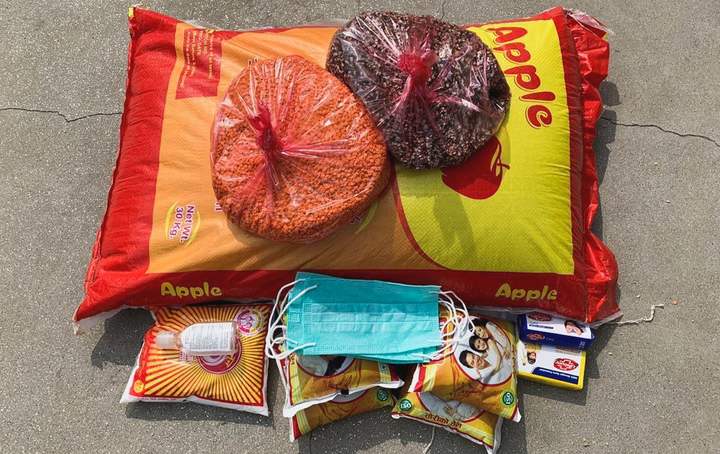 With no social welfare and limited health-care resources, people in India and Nepal are highly vulnerable to the social, economic and health threats of the current COVID-19 pandemic. In a time of strict lockdowns and limited business opportunities, the weavers and their families need support. Jenny Jones Rugs has started an initiative that gives Food and Hygiene Parcels directly to the weavers in India and Nepal.
Each parcel costs only $30 and provides a family with a 1 month supply of items like rice, lentils, hand sanitiser, soap and masks. Since starting this initiative, Jenny Jones Rugs has fed over 200 families.
To find out how you can donate please contact either of our showrooms.

alternative education program
Jenny and Dennis established this program in 2012 to introduce literacy, numeracy and life skills for female weavers in selected rural villages. The primary group this program focuses on is the Dalit or "untouchables" class, are the lowest caste in India. The introduction of this program has empowered these women and given them control over their lives and finances. It has also given them credibility within their society and peer group. To date, more than 3000 women have been educated through the program.
Prison fellowship of nepal
In Nepal, if a woman is sent to prison and is ostracised by their family, the woman's children are forced to go to prison with them. The Prison Fellowship of Nepal is a foundation that provides support to these families, and with their consent, relocates children from the prisons. Under the Fellowship, the children remain in regular contact with their parents and recieve an education, safe housing, stability and the necessary support and nurture for a child to thrive. Since 2000, Jenny Jones Rugs has supported over 300 of these children, the first of which have just begun studying at University.

The revolving fund & goat farm
In partnership with the Prison Fellowship, Jenny and Dennis founded The Revolving Fund in Nepal in 2012, to offer small business loans at 0% interest to women who are ex-prisoners. Along with the loan, the women receive support and mentorship from other leading local business owners.
As a part of The Revolving Fund, Jenny Jones Rugs established a goat farm, to offer employment opportunities to ex-female prisoners and women in various communities in Nepal. This provided them their financial security and taught them valuable agricultural skills.

If you would like more information on any of these programs or would like to offer your support, please do not hesitate to contact us.

Sign up for our newsletter