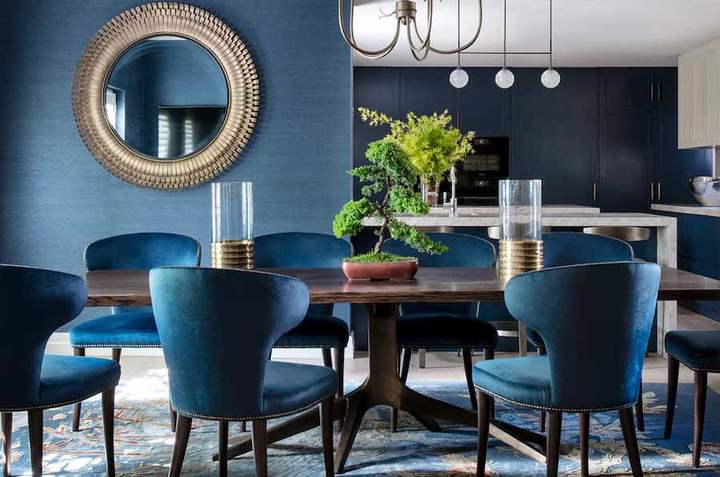 Find the perfect bespoke rug for your space
Create harmony, emotion and elegance in your space by selecting a bespoke, hand-knotted rug. As the most important interior accessory, a rug can help you create the perfect foundation for your space and set boundaries for both colour and design. Whether you're seeking inspiration for placement, size or colour, speak to our stylists today. Alternatively, see our step-by-step guide to finding a rug that is right for you and will bring your vision to life.
View Style Guide
Exclusive art pieces designed by Jenny Jones
Like any artist, there is a story behind every artwork. With the rug as her canvas and the hand spun wool and pure silk as her paints, Jenny shares with you her life and passions. Jenny's love of travel allows her to stay current with the world fabric, interior and fashion trends and with over 25 years of industry experience, Jenny continues to create stunning bespoke rug designs and push design boundaries.
Browse Designs
giving back to the weavers
Our philosophy is one of creating respect for the weavers and giving back to their communities in India and Nepal. Each Jenny Jones luxury rug you buy helps to improve the living situation of our weavers in India and Nepal through educational and livelihood support programs designed to hone their skills and provide opportunities for independence. Read about the programs Jenny Jones Rugs has helped establish and how you can help.
Browse our gallery of luxury rugs
Explore some of Jenny's favourite interiors and previous projects. The gallery consists of designer rugs from our previous and existing collections as well as bespoke pieces or custom-designer luxury rugs made especially for our clients who want the best for their living spaces. See how our rugs have transformed these homes, giving new life to the spaces they adorn.
View Style Guide
Enrich your home with a jenny jones designer rug
At the heart of Jenny Jones is the belief that hand knotted rugs are an art form that tell a story and bring a room to life. A designer rug has the ability to evoke emotion & stir interaction in any space it occupies. At Jenny Jones Rugs, our designer rugs are regarded as 'Art on the Floor' and are crafted by hand using the highest quality hand-spun wool and pure silk.
Discover More
Jenny Jones designer rugs available throughout Australia
With more than 20 years of experience in the rug industry and more than half her life looking for pieces to decorate her space, Jenny knows how difficult it is to acquire certain pieces due to logistical constraints. That is why at Jenny Jones Rugs, we make sure to have all our designer rugs and luxury rugs available to ship internationally. Browse our full collection of designer rugs, including contemporary rugs, wildflower rugs, classic rugs and other luxury rugs. All of our rugs are available for purchase online and through our stores in Perth and Melbourne. Our rugs can also be delivered throughout Australia, including to Perth, Sydney, Melbourne & Adelaide.
View All Rugs
Sign up for our newsletter