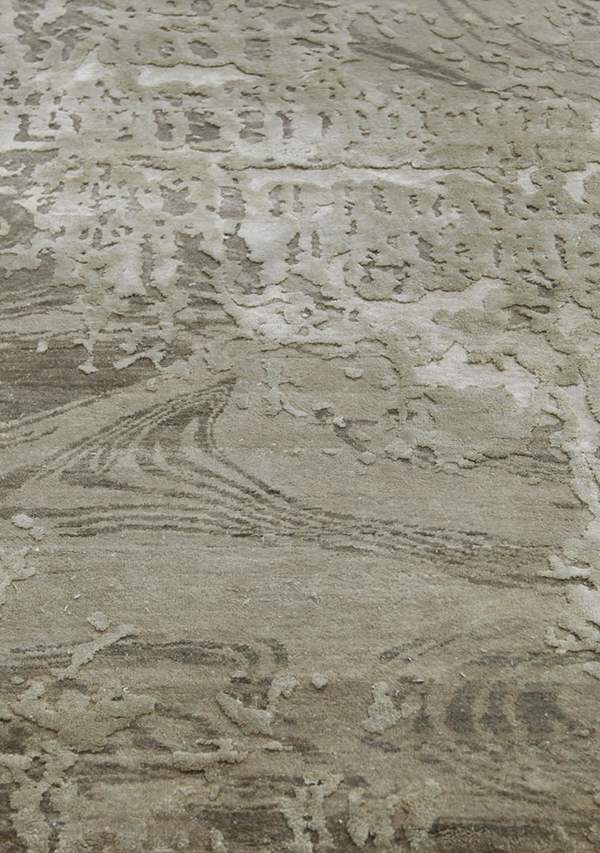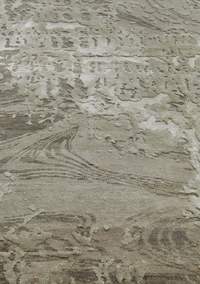 Liquid
Colourway: TAUPE
Liquid captures the feeling of a richly textured surface floating above waves of fluid movement, as soft colours drift below an intricate layer of raised silk. These intricate layers of pure silk and wool create a sense of opulence and evoke a strong sense of rhythm and movement.
Abstract art does not try to create an accurate visual reality but uses shape, form and colour to create a composition. Jenny's abstract designs are inspired by the natural world, the visual references are subtle and elusive. Fluid lines and luxurious textures create designs which are brought to life by the richness of pure silk and handspun wool.
Craftsmanship
Hand knotted in Persian knotting
Material
Handspun wool & pure silk
Texture
Cut pile with handcarved high and low pile heights
Please enquire for stock availablity. Custom colours and sizes to order.
Enquire About
Fill out the form below and one of our friendly team members will get in touch with you shortly.
Sign up for our newsletter