Jenny Jones creates custom rugs that can bring life to any space
Jenny believes the perfect rug can transform and bring any space to life. A custom designed rug by Jenny Jones can help to remind you of memories or a place you hold dear, ready to take a special place within your home. Our team of stylists can help to customise colours and sizes of our existing designs to create a bespoke, custom rug design. Your chosen colours and size will be hand knotted with high quality wool and silk to create a custom designed luxury rug that sits perfectly in your home.

Our experienced design team will work closely with you to evaluate your space and create a bespoke rug that is just for you. Customising a designer rug is a very involved process that takes into account the overall look and aesthetic of the piece, in addition to how the piece will appear in your home. Bespoke designs and custom pieces are at Jenny's discretion depending on the nature and size of the project. Read about our custom rug design process below.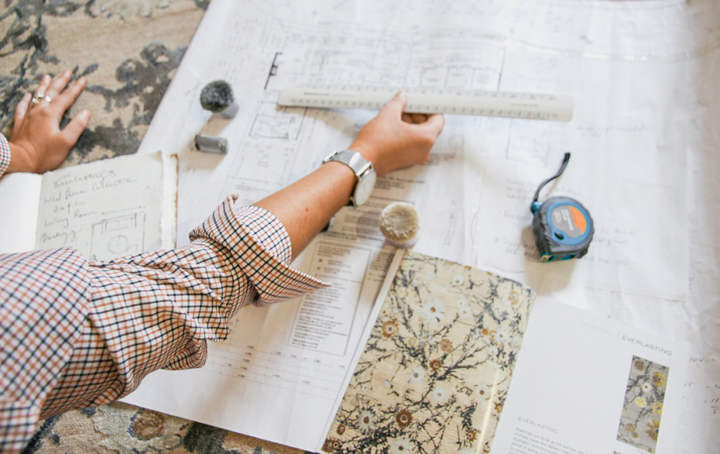 Step 1: design consultation
The first step of the custom rug design process is the most important and arguably the most exciting. Here we ask you to submit photos of your interior, artwork, furniture and floor plans so that we learn about you, your space and what inspires you. We recommend browsing through our collections to see if there are any existing designs that inspire you, alternatively, our team of designers are happy to make recommendations.
View Collections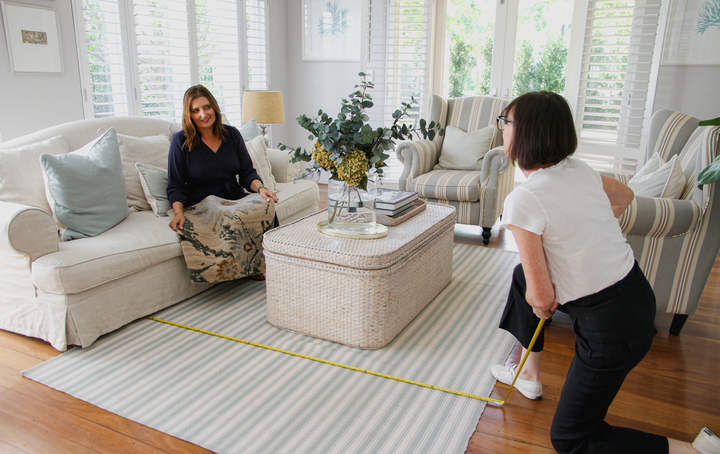 Step 2: size & materials
The next stage is establishing the size and materials of your design. Size is a crucial element in rug design. The wrong size rug can make a room appear small and crowded, whilst the right size can open a space up and allow room to breathe. See our Size Guide for our sizing tips.
At this stage, we will send you a quote, or a series of quotes for comparison to see which custom rug size or shape is best suited to your home.
Size Guide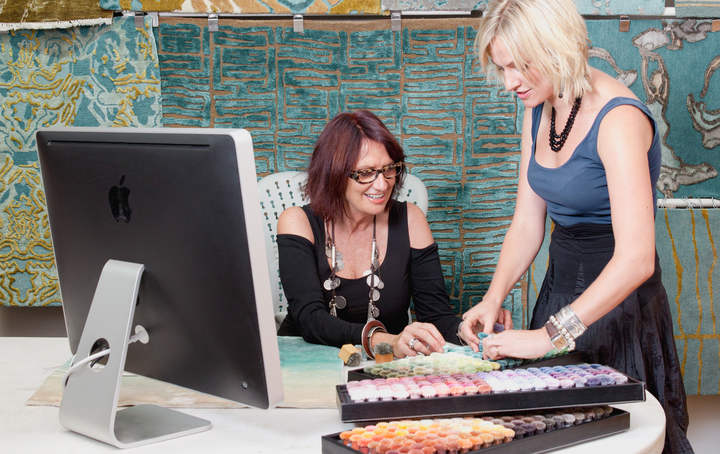 Step 3: artwork creation
Working from our existing designs, our team will create a custom rug personalised with your desired colour scheme and size. This stage involves Award-Winning Rug Designer, Jenny Jones spending time carefully placing your colours within the chosen design. Once you are happy with the design and colour scheme, we finalize the artwork, and with your approval, get it is sent to our production team composed of highly skilled and experienced weavers.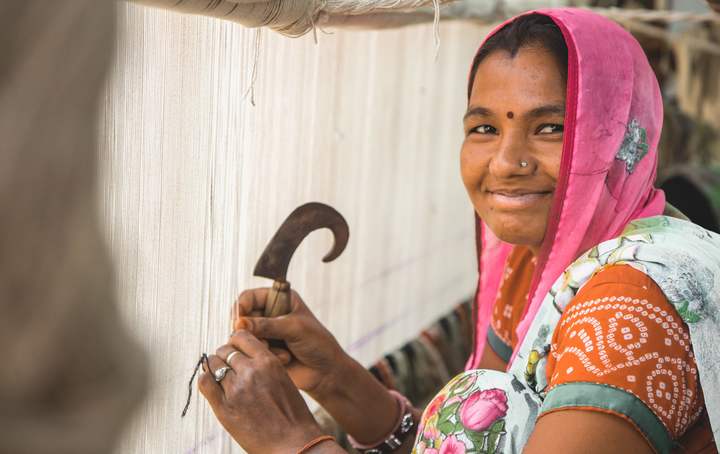 Step 4: design handcrafted
Your custom design is brought to life using traditional handcrafting techniques. From spinning the wool to building the weaving frame to carving details on the woven rug; everything is done by hand by our team of experienced weavers. These traditional techniques mean every rug has its own uniqueness and is of the highest quality.

Craftsmanship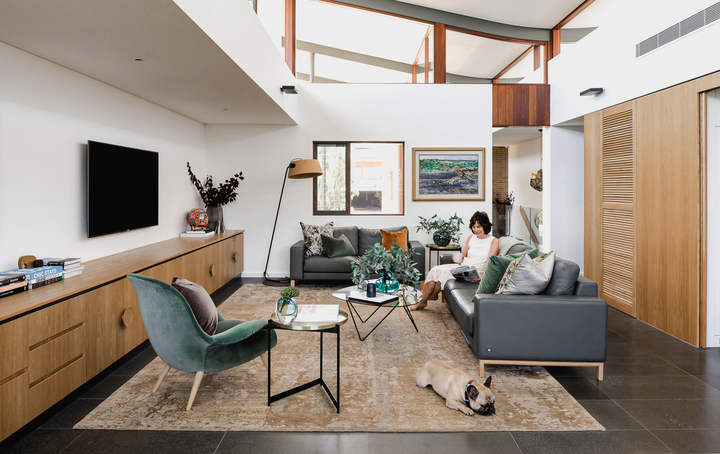 Step 5: rug arrival & delivery
Once your rug arrives at our showroom, we will do a thorough inspection to make sure that the final product fits our highest standard for custom designer rugs. We will then contact you to arrange a convenient time to deliver the rug.
All custom designed rugs by Jenny Jones come with proper rug care instructions to protect the quality of pure silk and wool. Additionally, all of our custom rug rugs can be shipped throughout Australia.

Payment & Shipping
Request style advice for a custom rug
designed by award winning rug designer, Jenny Jones
If you're looking for a custom rug for your home, this is the ideal first step. As an internationally recognised, award-winning rug designer, Jenny Jones can help you to achieve your dream custom rug. Choosing the right rug is a personal and exciting process. Our team of stylists and design consultants are here to guide you through this journey to make it as stress-free and fun as possible.
Fill in your details below and upload photos of your interior, artwork, furniture and floor plans. If you have a chosen Jenny Jones design that you'd like to customise, please let us know or include it in your attachments. We want to learn about your space, vision and what inspires you so that we can provide the best service possible.
One of our design consultants will get back to you within 24 hours. For a full step-by-step guide to the styling and enquiry process, please visit our Style Guide page.
Sign up for our newsletter